SCI-Arc
---
Acceptance Packet
✷ 1 to 2
Acceptance packet design for the upcoming class of 2020, including a hard cover shell, vellum paper print, reflective sticker sheet, with a reflective vacuum seal wrap.
Public Programs
✷ 3 to 4
Fold out poster and postcard design in collaboration with
Tina Miyakawa
.
Obsessions in Focus
✷ 5 to 7
100+ page book design for SCI-Arc's Obsessions in Focus exhibition by Peter Noever. In collaboration with
Tina Miyakawa
and Marija Radisavljevic.
The Arc
✷ 8
Podcast cover design, showcasing different designs for each episode.
Instagram Story Stickers
✷ 9
Playful animated gifs for students and users to use on Instagram Stories.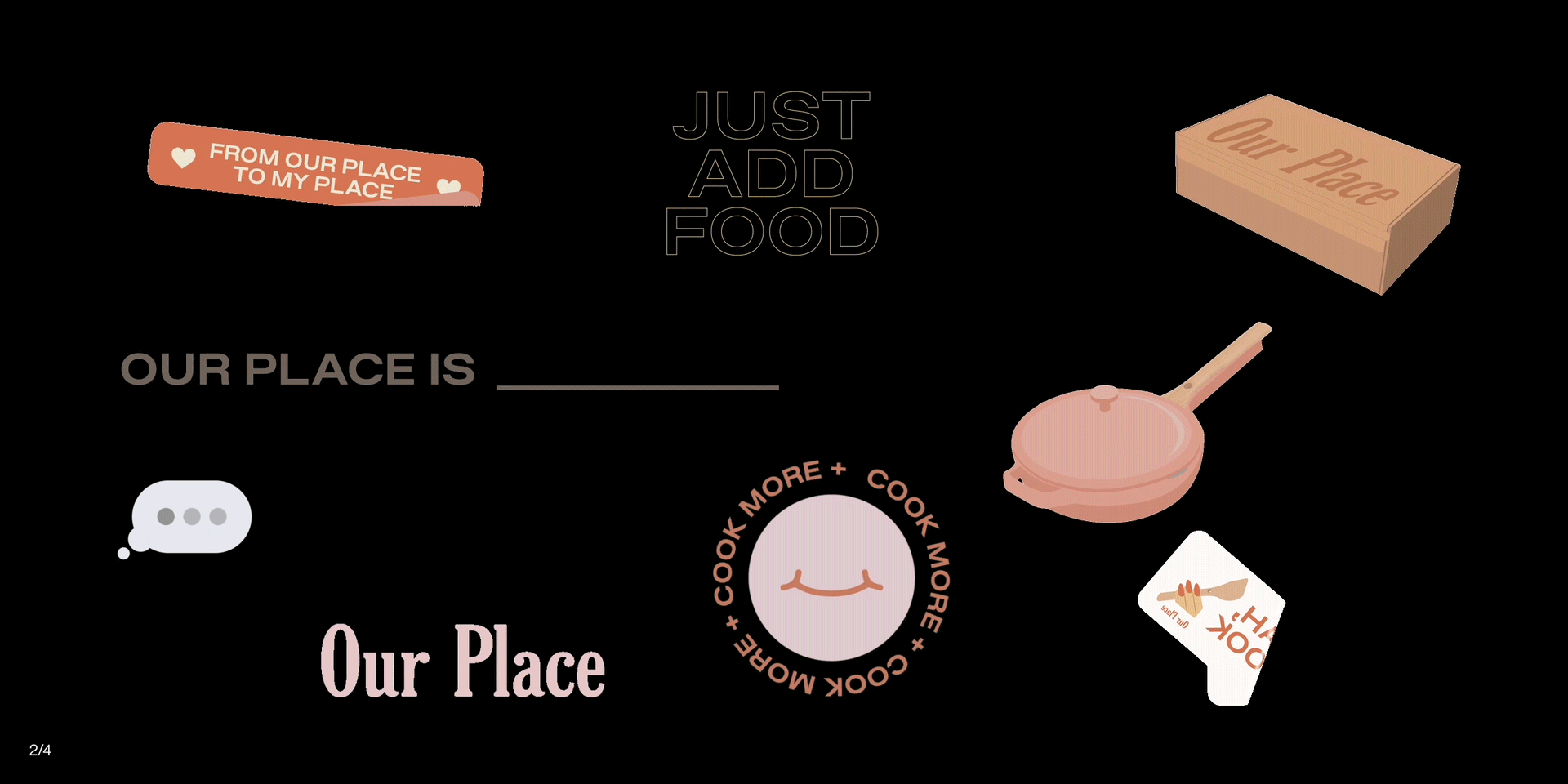 Our Place

---

Instagram Posts ✷ 1
Various social posts for promotions, launches, and campaigns.

Instagram Story Stickers ✷ 2
Playful animated gifs for users and customers to use on Instagram Stories. In collaboration with Tianna Szeto.

*Updates coming soon (ads, emails, photography/art direction)
Devosual
---
Devosual
✷ 1 to 3
Devosual
is a self initiated project exploring designs based on my learnings from various daily devotionals.
Various Projects
---
Ways We Can Do a Little Better for Earth ✷
1 to 2
10 page zine design with tips and resources in relationship to sustainability. All found content and imagery. 100% of proceeds to the Surfrider Foundation.
Our Lunch Break Podcast
✷ 3
Podcast cover design for Dallas based Pastor duo, Ben and Paul.
Super Spud
✷ 4
Visual explorations on potatoes.
What to do in SoCal this Summer ✷
5 to 6
Dissected zine design highlighting various events and businesses to enjoy during the Summer months.
The DPRK vs. The People ✷ 7
6 minute video analysis on the relationship between the DPRK and the citizens of North Korea. Created for Otis College's Communication Arts final exhibition. View full video
here
.
Unite
✷ 8
Video exploration based on a condensed version of Charlie Chaplin's Great Dictator speech. View full video
here
.